2018 News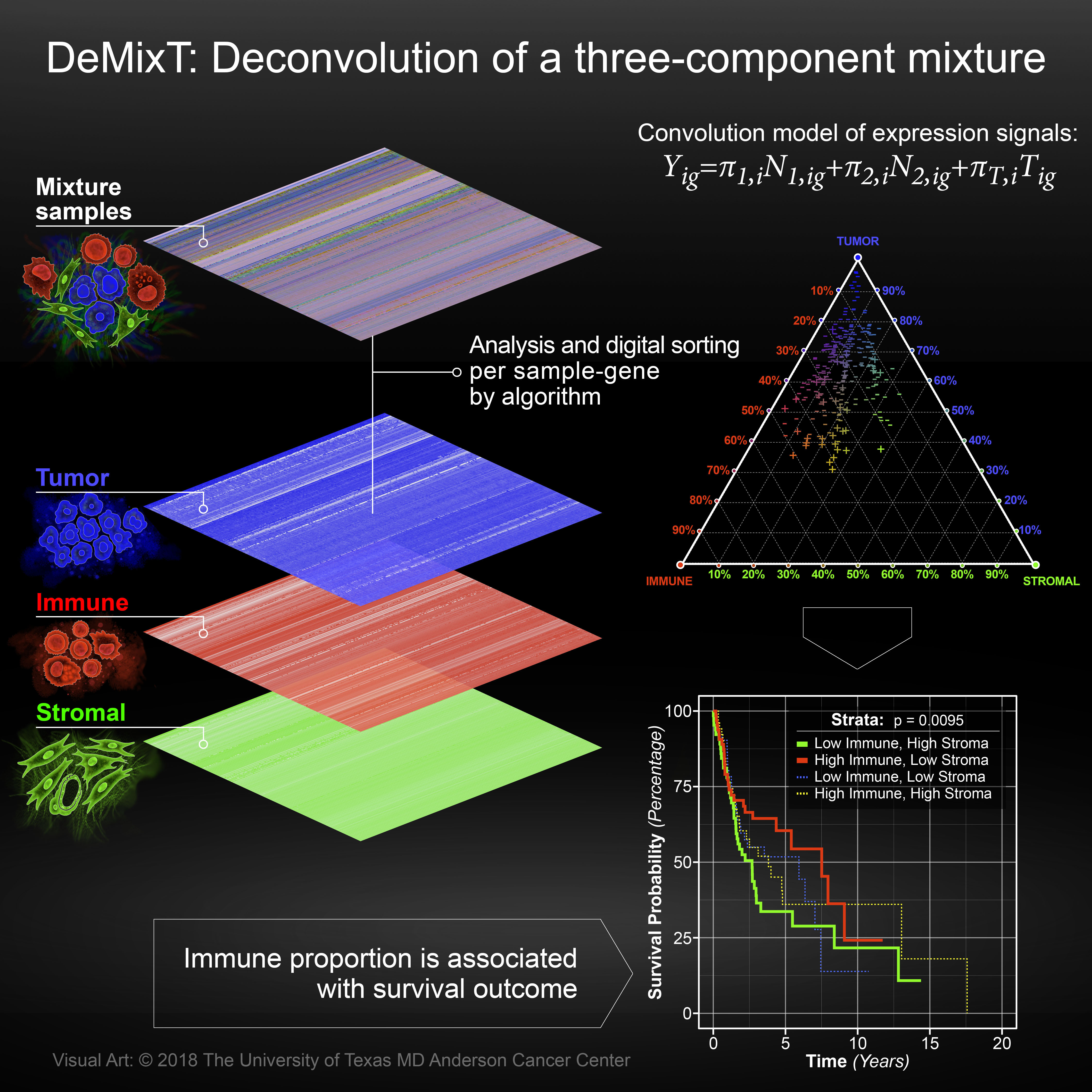 Transcriptome Deconvolution of Heterogeneous Tumor Samples with Immune Infiltration will be published by iScience! Full Text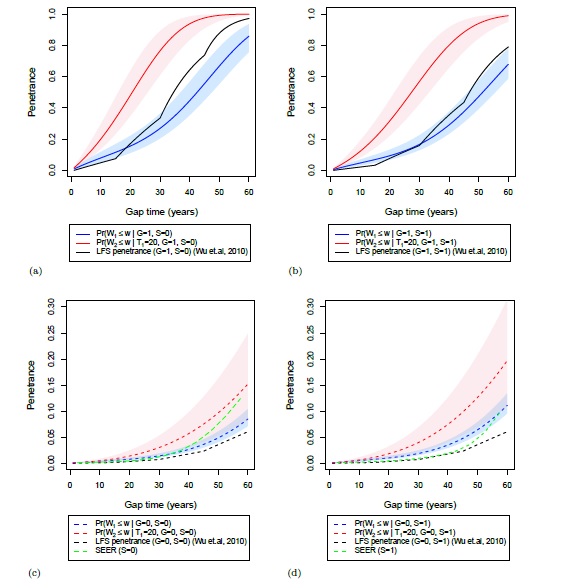 Our Bayesian estimation of a semiparametric recurrent event model for estimation of multiple primary cancers paper has been accepted by Biostatistics! Full Text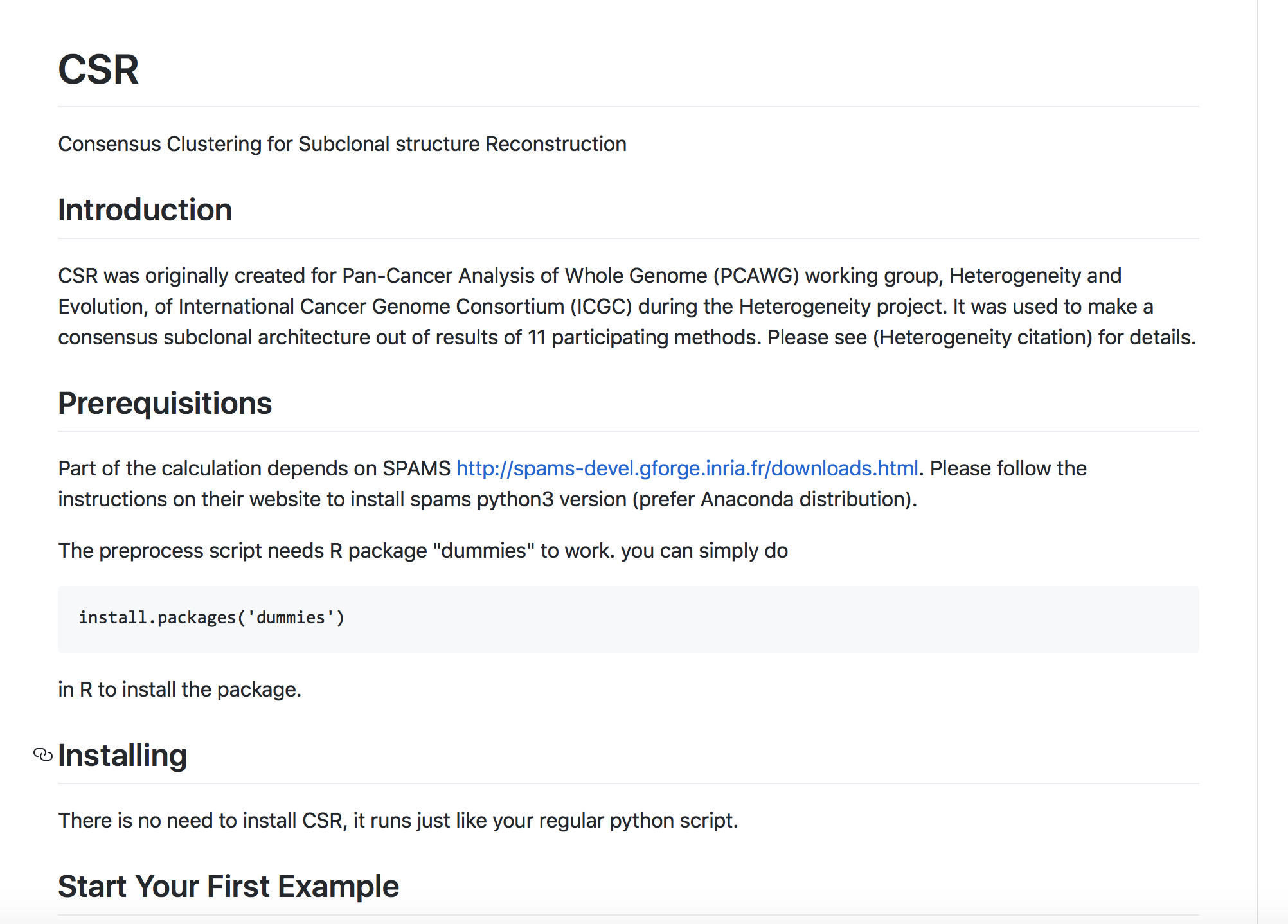 Our lab has developed is a new consensus clustering for subclonal reconstruction software, CSR (pronounced "Caesar") It can be downloaded from Github.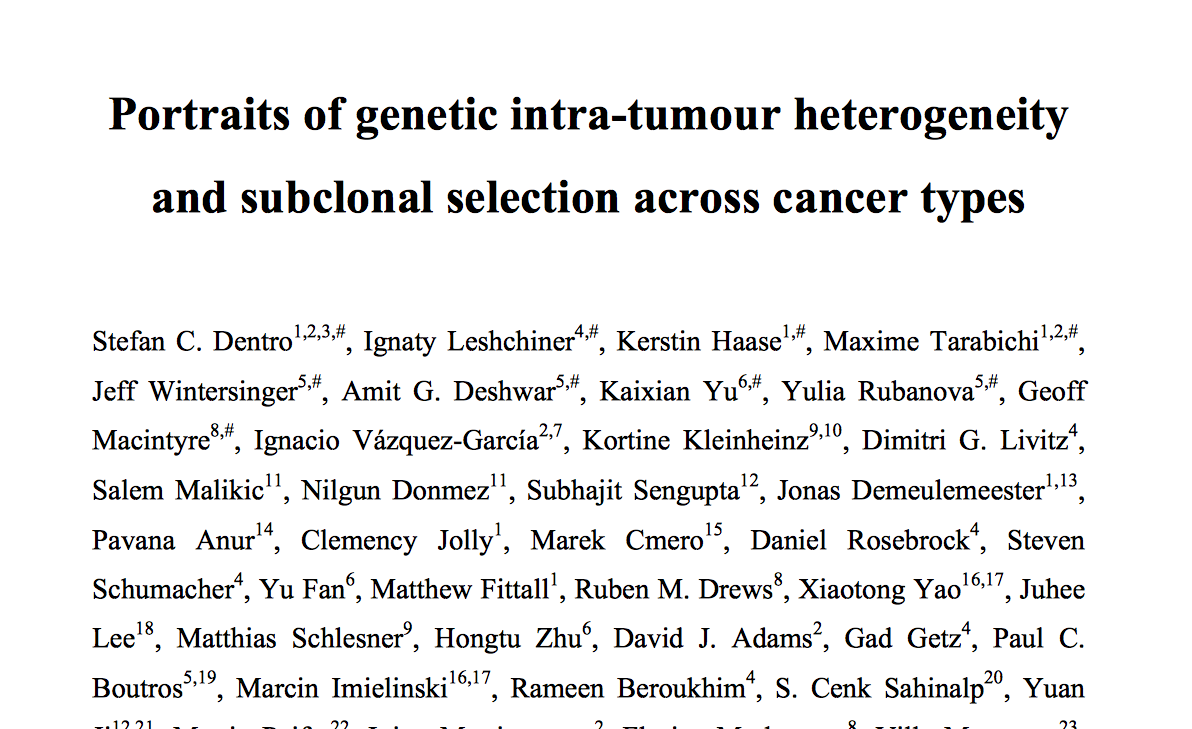 A huge endeavor of the Pan-Cancer Analysis Working Group (PCAWG): Portraits of genetic intra-tumour heterogeneity (ITH) and subclonal selection across cancer types.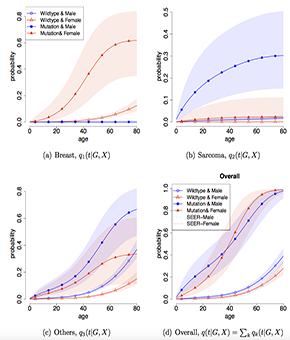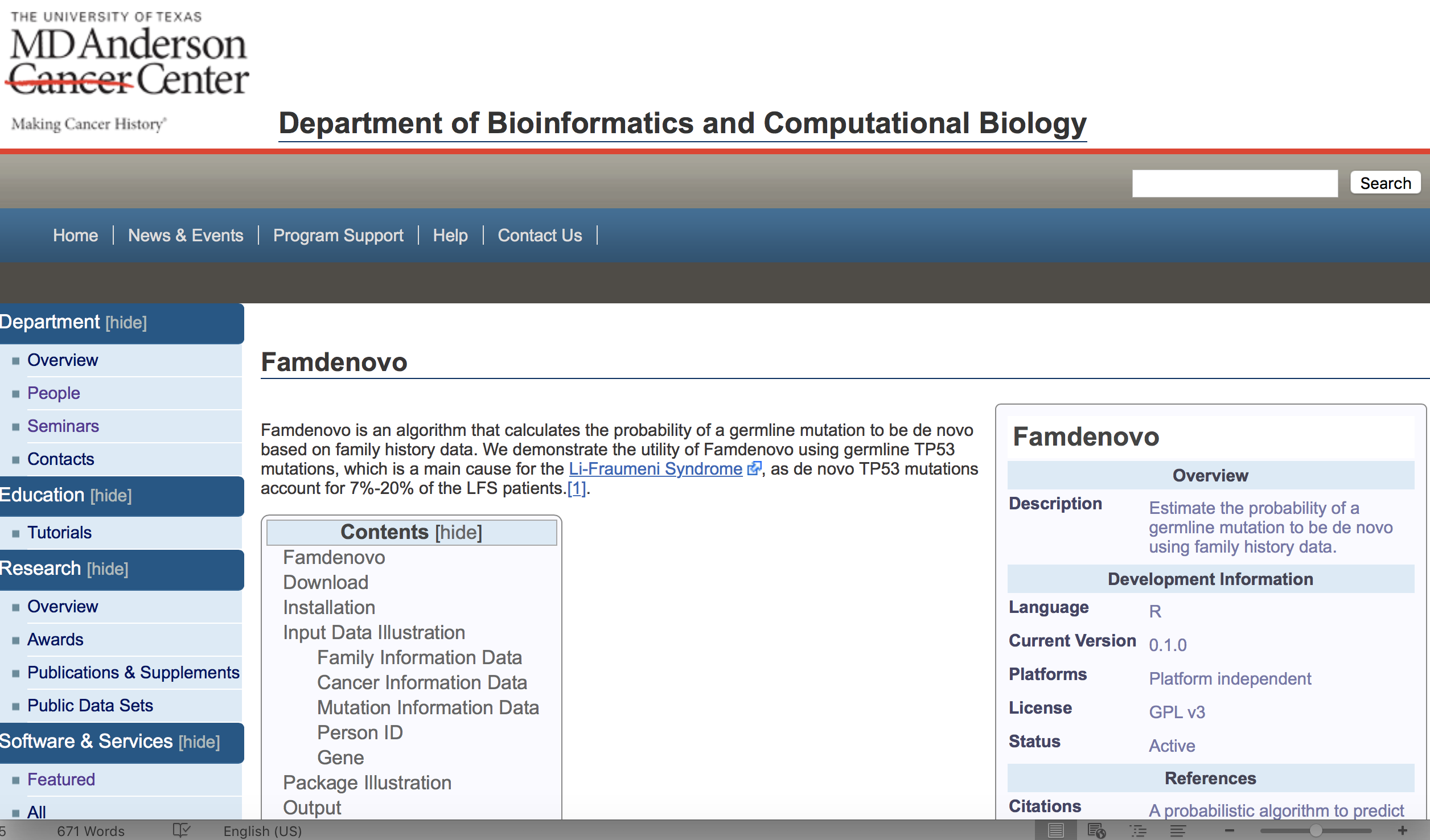 We developed a new software R package called Famdenovo: predicting the probability of de novo status of a germline mutation in familial diseases.
2017 News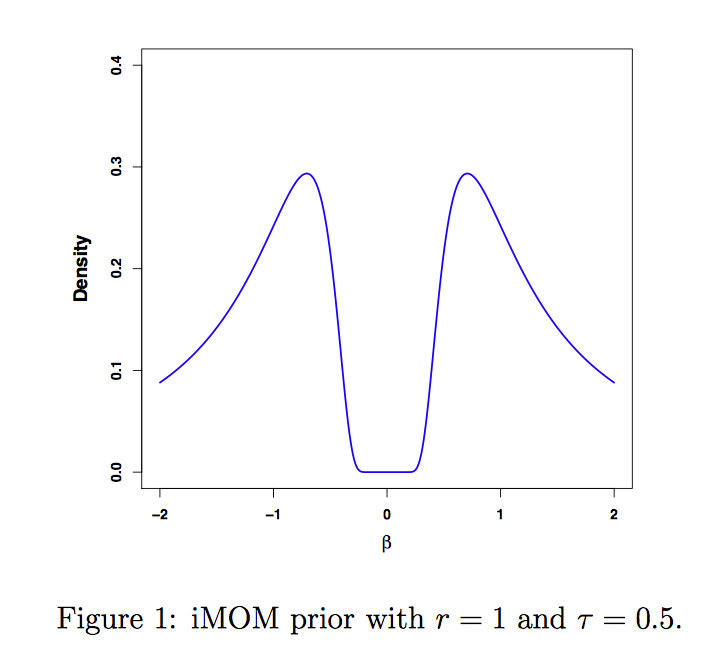 Our TAMU collaborators Amir and Val's latest work on Bayesian variable selection for survival outcomes is on arXiv.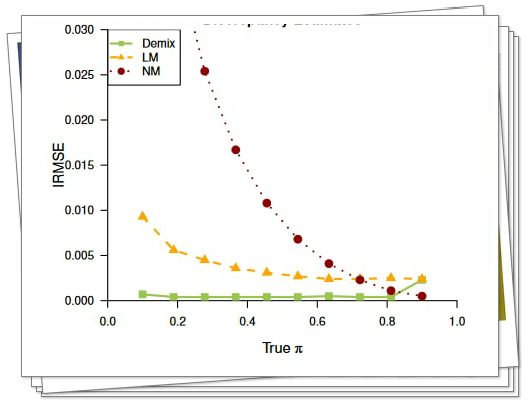 DeMix R package is available. DeMix includes DeMix-Bayes for two-component mixture and DeMixT for three-component mixture. It can be downloaded from Github:Download here.